ZAREBA® 5 MILE SOLAR LOW IMPEDANCE CHARGER
SOLAR POWERED AND HAS A RANGE OF 5 MILES, WITH IDEAL CONDITIONS. FULL BATTERY ALLOWS 2 WEEKS OF OPERATION WITH OR WITHOUT SUN. PERFECT FOR THOSE REMOTE AREAS OF YOUR PROPERTY.
Is your pasture on a remote part of your property with no access to power? Let Zareba® energize your fence with this Zareba® 0.10 Joule 5-Mile Solar-Powered Low Impedance Fence Charger This solar-powered energizer is ideal for use when containing small and exotic livestock by electrifying up to 5 miles of fence. Patented mechanical heliotropic technology (see below) that allows the energizer to turn to face the sun, regardless of the direction the T-post faces. Built in the USA, this charger can be used in conditions with no weeds or light weeds. The solar panel features compartmental damage-resistant construction. Features include a 6-volt battery (included) and a flashing "Fence OK" light to let you know the charger is working. With 0.10 joule output, it has intermittent DC output and a range of 5 miles under ideal conditions.
Solar Charger Features
Energizes 5 miles of fence wire under optimal conditions
Distance Rating for Steel Wire: 5 miles (no weeds), 2.5 miles (light weeds)
Distance Rating for Poly Wire: 2.5 miles (no weeds), 1.25 miles (light weeds)
For use in moderate vegetation conditions
Ideal for remote fence lines
Mounts quickly on T-posts and other surfaces with integrated mounting
Full, solar battery charge allows 2 weeks of operation, day and night with no sun
"Fence OK" indicator light shows when charger is activated
Operates electric fencing, including high tensile steel or aluminum wire, polywire, polyrope and polytape
Controls many types of livestock, including horses, cattle, pigs and pets
Durable cabinet protects the circuitry from weather extremes
Register within 30 days of purchase to activate 1-year limited warranty
Built in the USA
Animals Controlled

Heliotropic Technology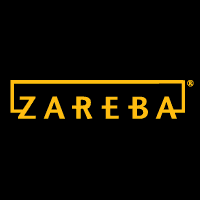 Our new solar powered fence chargers feature exclusive heliotropic technology.
This functionality allows the solar electric fence chargers to rotate 360
degrees on a T-Post to face the sun.